S.A.A.J.
(Self Aligning Ankle Joint)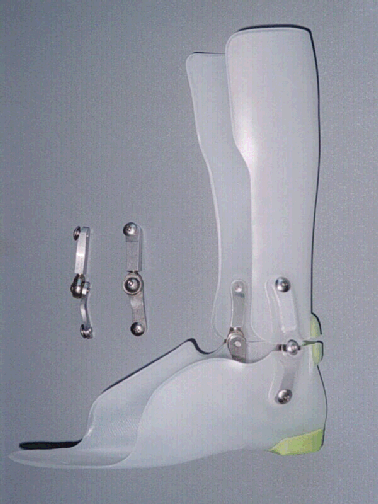 Simple innovative design
Adjusting the plastic around the joints is possible without realigning the joints, making the fitting process quicker and easier.
Alignment-free fabrication
Simple fabrication procedure delivers a quiet, durable orthosis.
Inversion/Eversion adjustment
Simple adjustment changes Inversion/Eversion position of the calf section in relation to the foot section, without affecting alignment of the joints.

© Copyright 1997, Nor Cal Design